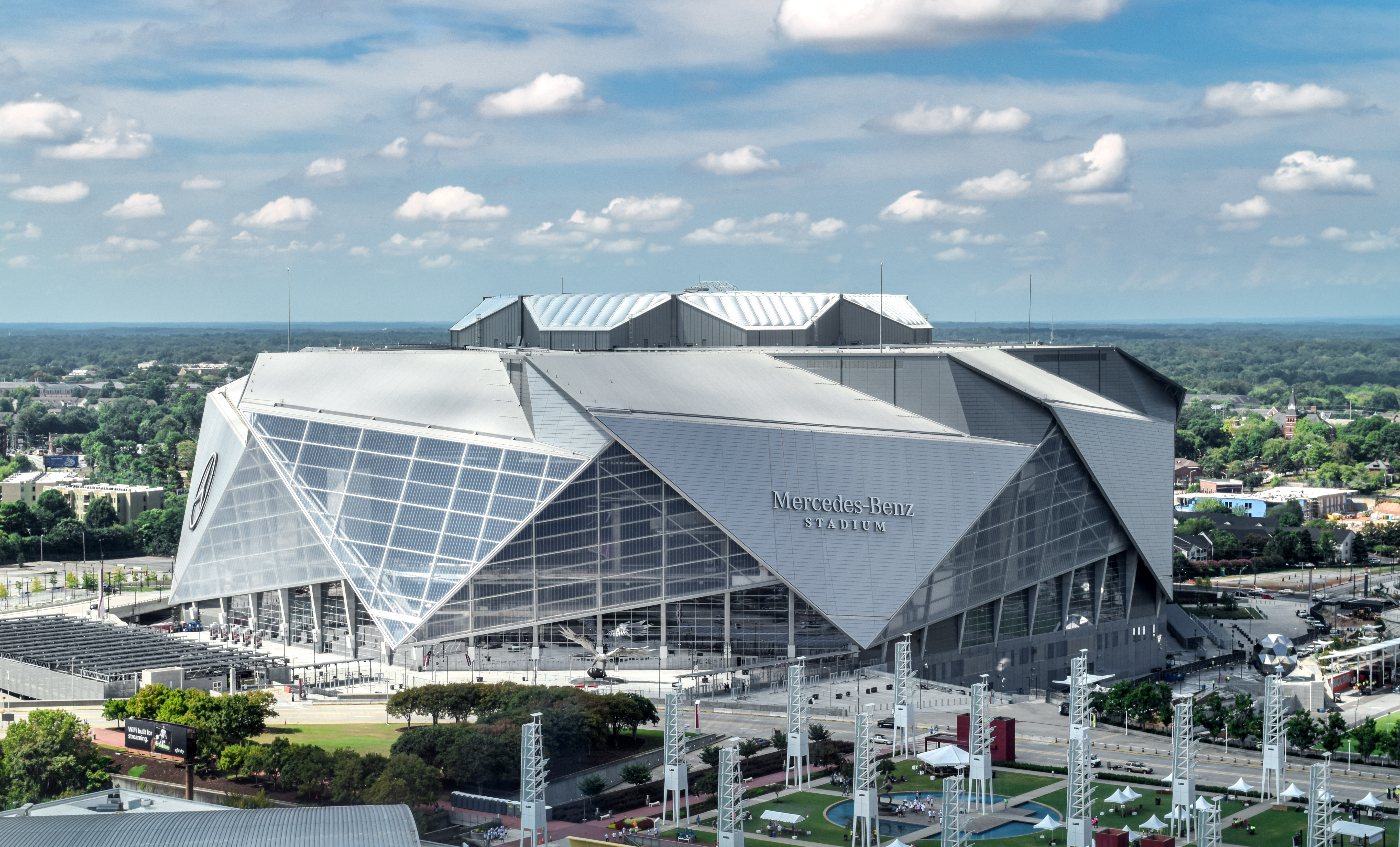 Opening Reception:
A Mercedes Experience!
Interwire's Opening Reception will evoke a fitting sense of firstclass luxury: it will be held at the Mercedes-Benz Stadium, ever so conveniently located near the Georgia World Congress Center.
Register Now
Tuesday, May 9 | 6:30 pm - 8:30 pm | Mercedes-Benz Stadium
Opening Reception has a 1st-rate setting
The location for Interwire's Opening Reception on Tuesday, May 9, will be quite familiar to previous Interwire attendees. Located a short distance from the Georgia World Congress Center, the Mercedes-Benz Stadium is notable for many reasons.
The site, which opened in 2017, can seat 71,000 fans, and expand up to 75,000 for major events. It has been deemed the world's most sustainable stadium, holding the United States Green Building Council's LEED Platinum certification and its highest score ever for a sports project. It uses 4,000 miles of fiber-optic cables, and there are more than 1,800 wireless access points for Wi-Fi access. The fixed roof, which has 85,000 bolts, has eight petals that each weigh 500 tons, and can open and close in eight minutes. Some 200 pieces of artwork from 55 artists are displayed throughout the stadium. Indeed, it will be... a Mercedes experience.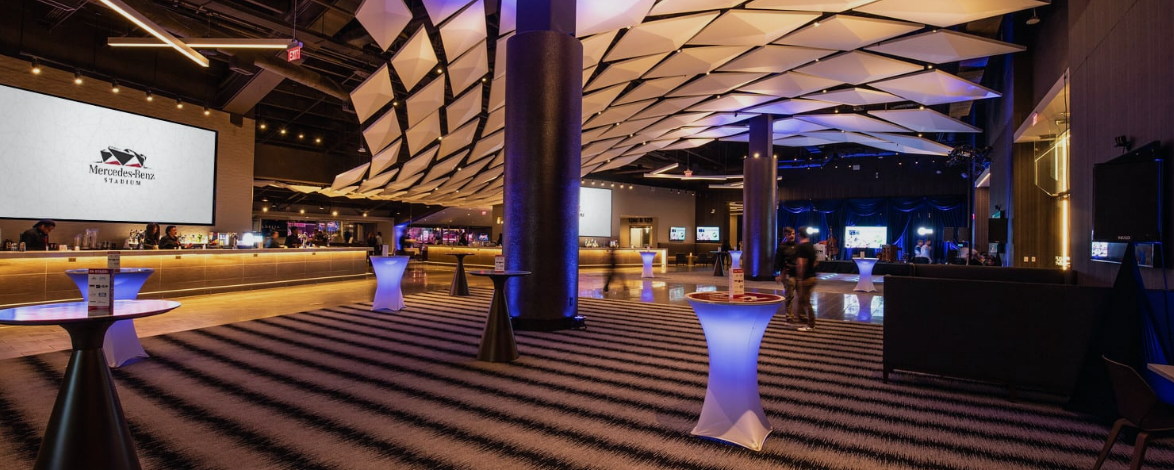 The makings are here for a most memorable reception
All Interwire registration options are outlined on the
"Registration Rates"
page to compare.
Note that the Opening Reception is a ticketed event and you will need to present your ticket to enter the venue.
• The "Conference and Exhibits" option is considered full registration and automatically includes a ticket to the Opening Reception.
• The "Exhibit-Only" registration option does
not
include a ticket to the Opening Reception.
• Exhibitors receive a set number of reception tickets for their booth personnel, depending on booth size.
• Seperate/additional tickets for the Opening Reception can also be purchased online before the show.
• Opening Reception tickets cannot be purchased on-site.
Tickets are included when you pick-up your badge upon checking-in at Interwire's on-site registration counter at the Georgia World Congress Center.

Reception Sponsored By

Find Your Way to Mercedes-Benz Stadium
The Mercedes-Benz Stadium is walking distance from the Georgia World Congress Center and a majority of the nearby hotels. On-site parking is available at the orange and red decks. For GPS directions, use the address: 1 AMB Dr NW, Atlanta, GA 30313
At the stadium, use the North Club Entry, proceed through security, and follow the directional signage to make your way to the Delta Sky360 Club.