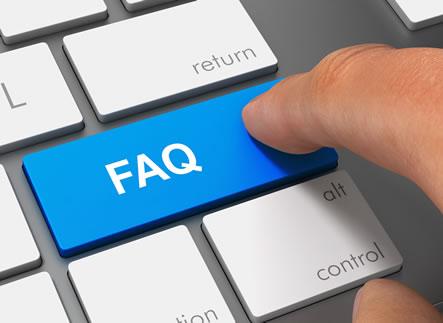 General Questions
Where is Interwire 2023 being held?
Georgia World Congress Center, Atlanta, Georgia, USA. Address: 285 Andrew Young International Blvd. NW. Visit the GWCC website
here.
What are the show hours?
Registration opens daily at 8:00 a.m. ET. The show hours are: 10:00 a.m. - 5:00 p.m. Tuesday (5/9) and Wednesday (5/10); 10:00 a.m. - 3:00 p.m. Thursday (5/11).
General Questions (continued)
Who is the show organizer?
The Wire Association International (WAI), Inc. is the show organizer. WAI, founded in 1930, is a worldwide technical society for wire and cable industry professionals that is governed by volunteers from around the world. Based in Madison, Connecticut, USA, WAI promotes, collects, and disseminates technical, manufacturing, and general business information to the ferrous, nonferrous, electrical, fiber optic, and fastener segments of the wire and cable industry. Interwire, WAI's largest trade event, began in 1981 in Atlanta, Georgia. This year marks the 42nd year since its inception.
How will WAI ensure the health and safety of event participants?
The impact of COVID-19 has been far-reaching on the meeting industry. WAI is working diligently with its show contractor, Shepard Exposition Services, and the staff of the Georgia World Congress Center to ensure we have a comprehensive operating plan with the most current safety precautions. As meetings and exhibitions are restarting, we will be constantly monitoring best practices and we will adjust our plans accordingly. Currently the Georgia World Congress Center, which is operated and owned by the state of Georgia, is not requiring that masks be worn in the building. The WAI Board is monitoring this important safety issue. The health and safety of all participants and contractors serving Interwire is paramount as we plan and produce the event.
Registration Questions
What is included with Interwire 2023 registration?
Registration includes: sessions; briefings; exhibits; keynote presentations; production solutions; and welcome reception. The Fundamentals of Wire Manufacturing Course is not included in event registration and requires an additional registration fee.
What are the registration fees?
Registration fees differ depending on whether or not you register as an attendee or exhibitor; whether you register early (before May 1, 2023) or onsite; and whether or not you are a Wire Association International member. If you are currently not a WAI member, select the new member rate which includes one-year WAI membership – a show special, one-time only pricing. Exhibitors register for free.
Do I have to register in advance?
No, you do not have to register in advance but doing so allows you to register at a discounted rate. Advance registration ends May 1, 2023. After that date on-site registration rates apply.
Is there an age restriction to attend?
Yes. Attendees must be 18 years old to be admitted. No children under 18 will be permitted on the exhibit floor.
Travel & Lodging Questions
What is the closest airport to the Georgia World Congress Center (GWCC)?
Hartsfield-Jackson Atlanta International Airport is the closest airport and is 12.8 miles, and a 28-minute drive to the GWCC. Local transportation options are detailed here: www.gwcca.org/getting-here
How do I arrange for lodging?
You may book your hotel stay through Passkey. Be wary of scam housing emails and book your lodging only through this official Interwire website.
Interwire is a public event that will be photographed by Show Management/Wire Journal International staff and/or contractors for future advertising and promotional purposes. By attending Interwire 2023 you hereby consent to having your photo/likeness/recordings posted publicly and on social media.